Indulge in the Mediterranean Wonder of Cyprus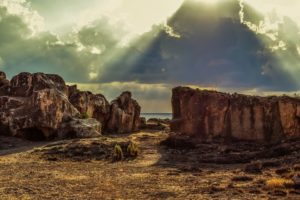 Have you been searching for an exotic island, which is super affordable and still impressive to be around? There is a destination that will fascinate you in the Mediterranean! Cyprus is the island where Aphrodite lived, according to Greek mythology. A place of warm climate and even warmer, hospitable locals! The third largest island in the Mediterranean and one of the most beautiful destinations in the entire world!  
During summer, Cyprus is amazing. It is best to choose the June and July to visit the island, because humidity in August might be too much. But other than that, the place is absolutely marvelous and you can choose whether you wish to visit the mountain or the sea. There are plenty of nature trails that you can follow, in order to hike and enjoy nature's bliss all around. You can also see agrino, which is a protected species that resembles sheep and is considered a symbol of the Republic of Cyprus. Agrino has lived in Cyprus for over 8,000 years and is found in the northernmost part of the island, in the mountains of Paphos.
For lovers of the sea, there are sandy beaches of cobalt blue waters along Protaras. From there, you may see the coastal area of ​​Famagusta with the only "dead" city of Europe, ever since 1974, when the city became uninhabited due to the invasion by the Turks.
If you enjoy the fierce sea with rocks and steep cliffs, then you should head to Akamas. This is where Caretta Caretta turtles hatch their eggs. It is located on the northwest side of the peninsula in the forest of Paphos. For history enthusiasts, the island has much more to offer. With influences from the Franks, the Venetians, the English, and finally the Ottomans, this is an island that boasts a unique cultural mix.
As for the traditional Cypriot cuisine, it is going to make you stay on the island forever! Besides the typical Mediterranean dishes and Greek cuisine classics, you should try the spectacular grilled halloumi cheese! Pasta from Paphos and the amazing koupes, as well as sheftalia and of course the liquid elixir of zivania!
So start packing your bags and schedule your trip to Cyprus. If this island is good enough for the Greek Goddess of beauty and love, what do you think will be for you? Will you agree with Aphrodite or not?